Epoxy Flooring – Sunshine Coast is grateful and honoured to receive testimonials and reviews from our clients on a regular basis. Please click here if you wish to add your review.
Here are some of the reviews received;
25 May
Peachester, Sunshine Coast
Shaun did the epoxy floors in the kitchen dinning room hallway and living room. its a very old 1970s house, Shaun made it look like new again. Very happy with the job! Shaun was very professional.
We would recommend him highly excellent workmanship.
Frank and Penny Burrows
14 June
Buderim, Sunshine Coast
Shaun did my garage floor, there was lots of cracks he fixed up, I picked the epoxy flake designed, came up amazing!
I have passed he business cards onto my friends very happy with the work from start to finish.
Tom turner
27 June
Chermside, Brisbane
Just had my garage flooring completed, very much appreciated to Shaun for the fantastic job!
John walker
11 July
Ningi 4511
Shaun completed our entertaining area with the epoxy 5 coat flake flooring. He was professional from start to finish, and delivered a beautiful floor that has transformed our area.
Pricing was reasonable for the quality work he delivered.
Thanks again Shaun
Katrina Ohenoja
19 July
Witta, Sunshine Coast
We had our new workshop flooring done by Shaun and his guys  from EVR finishes, great service, job was completed in budget and on time.
Highly recommended
Bill Evans
27 July
Bracken Ridge, QLD
Wow amazing! the guys did our outside areas, so happy with the finish definitely recommended
Thanks Shaun for your help picking the colours it matches perfect!
Sam Harris
5 August
Glasshouse Mountains, Sunshine Coast
Shaun and his workers have completed our outside entertainment areas and swimming pool with the five coat epoxy with none slip. It was a very old looking area with mould, he did a lot of preparation work with his grinding machine. Awesome finish, looks like a brand new entertainment and swimming pool zone now! 
We would recommend  100% – Thanks again guys for all your hard work!
Steve and Jill Young
20 August
Buderim
Thank you Shaun for the amazing job you did on my garage floor and workshop, very happy. I have recommended you to all my friends.
David jones
2 September
Bulimba, Brisbane
Thanks for the outstanding job you did on my garage floor, perfect finish, very professional.
Paul Roberts
10 September
St Lucia, Brisbane
Thanks Shaun and your guys for the amazing job you did on my basement garage floors at St Lucia. Great work, cheers.
Steve Edwards
15 September
Bells Creek, Caloundra
Thank you for the epoxy garage floor you did for me, very much appreciated for fitting me in before  I moved into my new home.
Tina Hope
17 September
Bribie Island
Thanks Shaun for shed epoxy floor you did. Looks fantastic and colours are perfect!
Peter hall
29 September
Landsborough, 4550
Great job on the garage/shed epoxy floor, looks great very happy with the end product.
Danny Campbell
10 October
Buderim, Sunshine Coast
Shaun did my garage floor and adjoining workshop, fantastic job.
Jeff Delayse
12 October
Burpengary East
Had my garage floor done. Super happy with finish. Shaun was thorough and helpful. Highly recommend.
Georgina Asken
22 October
Buderim
Thanks Shaun for the awesome  epoxy garage floor. Looks great, you did just what I wanted.
Cheers
Matt Watson
Please click on the Google image to leave us a review on Google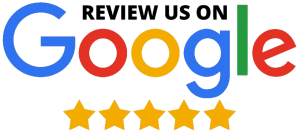 Some recent posts from our new Google reviews page;
2 weeks ago
Nichapat Sripradoo
Palmwoods
Shaun did a good job. Very happy. Very good price. I have already told a friend to call him for their garage floor epoxy job
*****
One month ago
Michael Symington
Cooroy,  Sunshine Coast
Shaun and his guys did our industrial shed and garage. Very happy with both jobs. Perfect finish!
*****
One month ago
Chloe Clark
Caloundra
We are very happy with our garage floor. Shaun was professional, great quality work and competitive  price. He also provided us with realistic expectations on timing of delivery of work
*****
4 weeks  ago
Kris Pitman
Caloundra
I highly recommend Shaun from epoxy flooring sunshine coast. He did an amazing job on our garage floor. The concrete was in very poor condition and now looks amazing. He also was great to deal with, thanks mate.
*****
4 months ago
Aaron Emery
Maroochydore
Great job very knowledgeable. Love the show room finish in my garage
*****
4 months ago
James Scurr
Highvale, Brisbane
Couldn't be happier with the finish of our epoxy floor in the garage. Our job was booked in very quickly, communication was awesome and the price very competitive.
*****